How to Add GDPR Checkbox in WordPress Contact Form and Comments – After previously I made an article that explains in full about understanding of the GDPR and WordPress compliance Against GDPR, it is incomplete if I don't provide a guide on how to implement GDPR on a WordPress site so that your WordPress site also complies with the rules made by the GDPR.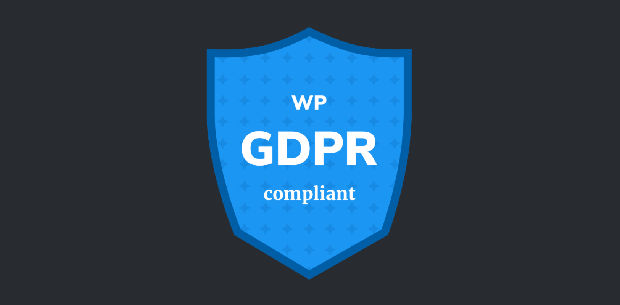 In the previous article, I explained some areas where you need to apply for approval to comply with the rules of the GDPR, namely wherever you use to require visitors to enter their personal data such as name, physical address, email address or other user data. And most bloggers usually only collect user personal data via a form either on the contact form or in the comments column.
So in this article, I will provide a complete guide on how to add a GDPR checkbox in the Contact Form and WordPress comment fields using the WP GDPR Compliance plugin.
Read: Easy and Fast Way to Create a Privacy Policy [Website Policies]
What is WP GDPR Compliance?
WP GDPR Compliance is a plugin that helps you as a WordPress site owner for any purpose, whether blog, business or online store to comply with the EU privacy regulation known as GDPR. On May 24 2018, your website or online shop must comply with the GDPR regulations to avoid a large fine.
WP GDPR Compliance currently supports plugins Contact Form 7 (> = 4.6), Gravity Form (> = 1.9), WooCommerce (> = 2.5.0) and WordPress Comment. Support for other plugins will follow soon. And plugins will continue to be updated and developed over time.
Note : Activating this plugin does not guarantee that you are fully GDPR compliant. please contact your GDPR or corporate law consultant to assess the measurements required.
What about cookies?
Cookies are protected by a European Union law called the ePrivacy Directive (2002) and are mentioned once in the GDPR. You may already have a 'cookie wall' or 'cookie consent bar' in place on your website but as the GDPR is understood today it requires your cookie notification to be a clear affirmative action (click, not scroll for example) and consent needs to be easily revoked as it is given.
This future update of the WP GDPR Compliance plugin will be provided with a cookie notification that is GDPR compliant. Since this plugin doesn't currently have this feature, it is highly recommended to use another plugin to display cookie notifications.
How to add a GDPR checkbox in WordPress
Before you use this plugin, it is recommended that you create a proper privacy police page that complies with the main rules described by the GDPR.
Next, to add a GDPR checkbox in WordPress, the first thing you need to do is install and activate the plugin WP GDPR Compliance. You can install directly through your WordPress admin, namely at Plugins »Add New and type the keyword 'WP GDPR Compliance'.
After your plugin is installed and activated, you will see a new menu item called 'WP GDPR Compliance' added to the Tools sub menu. Please access the WP GDPR Compliance menu so you will see the settings page as shown below.
Now all you need to do is activate the GDPR checkbox for the area you want. In that setting, several settings will appear depending on what plugins you activate to collect user data.
In the 'Integrations' tab in this example I only use plugins Contact Form 7 and WordPress Comments. To activate, you only need to press the activation button from the options 'NO' to 'YES'. You can change the text contained in the column according to your wishes or leave it by default. And click on the 'Save Changes' button to save your changes.
In the 'Consents' tab menu you can ask your visitors for permission to activate certain scripts for tracking or advertising purposes such as Google Analytics, Advertising, Facebook Pixel and much more. Add Approval for each type of script you want to run. The script will only be activated when permission has been granted.
In the 'Checklist' menu tab you will be asked what personal data you are currently collecting and the plugin will give you tips on how to comply. You can activate the option according to whatever form you use.
In the 'Settings' tab menu you only need to navigate to your privacy police page. And there is also an option to activate 'Request Data' and 'Consents'.
Now that you are finished on the WP GDPR Compliance plugin settings page, you can immediately view your site and pay attention to the contact form section and your comments column which now has a checkbox that your users must check when they are going to submit comments or contact you via the form contact.
And that's a guide on how to add a GDPR checkbox to the contact form and comments section of your WordPress site. Hopefully this article can help you comply with GDPR regulations and avoid fines. Good luck.